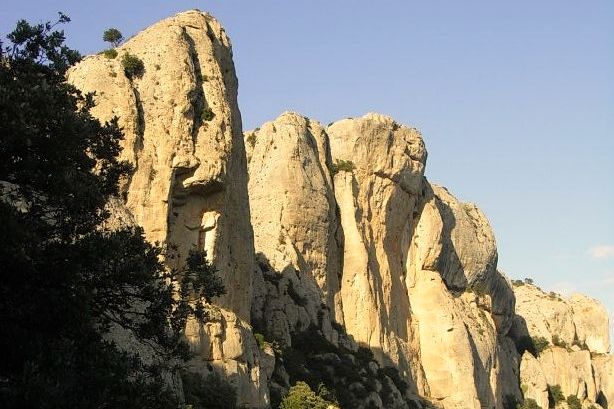 ~ Dharmaloca

Dharmaloca is an Open Dharma eco-hermitage on 2 acres in the nature preserve on Montsant ("holy mountain") in the Tarragona district of Catalonia, Spain.
Created by Jaya Ashmore and Gemma Polo, Dharmaloca is a place to come in deep contact with nature.
If you have done retreats with Open Dharma or its teachers, you are welcome to co-create your self-retreat there. Even if you have not met us yet, you can join our small group retreats which vary from deep rest, ecology, true listening, women's retreats, or meditation with horses, among others.
Gemma Polo is now the director of Dharmaloca, and both Jaya and Gemma will continue offering retreats there.
For more information, please visit Dharmaloca's new website.
To know about the Awakening with Horses vision at Dharmaloca, click here.
Dharmaloca photo slide show
Pass the mouse over the picture for the controls...